Welcome to the last few hours of the Russian Summer Transfer Window 2017! We will keep you up to date with all the latest deals in the Russian Football Premier League, as well as fill you in on the possible movements and rumours floating around. Done deals are at the bottom of the page. Get in touch on Twitter (@RusFootballNews), Instagram (@RusFootballNews) or Facebook with your thoughts or questions. Who does your club need to sign? Have your club done enough in this window? Who are the winners and losers (so far)? And who would your dream and realistic signings be for the league?
HEADLINES
Yoann Mollo signs for Fulham – done deal
Pedro Rocha Gremio to Spartak – 12m euros – done deal
Cesar Navas has been unveiled at Rubin – done deal
Neto to Fenerbahce on loan – Zenit twitter – done deal
Smolov to stay at Krasnodar, Dzyuba not on his way out of Zenit either.
23:20 BST Right, it's getting late and the stories are slowing. I think we won't see any thing else on the Rostov front until tomorrow now. Thanks for joining us here on RussianFootballNews, and we hope to see you around! Good night!
23:05 BST Going back to PAOK, Zambrano has been pictured outside the stadium giving a thumbs up – looks like that deal may be done. Regarding Poungouras, the 21 year old would be set for a 1 year loan, if the paper work goes through.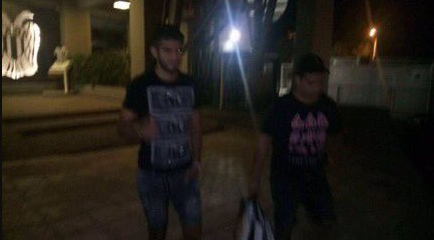 23:00 BST MatchTV say that there are two potential Rostov signings in the system of the RFPL which still may go through – Hordur Magnusson's loan from Bristol City, and Achilleas Poungouras from PAOK. We'll have to see whether the necessary details were done in time.
22:50 BST Our friends at PAOK24.com have told us that due to a delay from Rubin with the paperwork into FIFA'a TMS system, Carlos Zambrano's transfer could fall through. Likely to find out tomorrow.
22:48 BST There we have it, our man Thomas Giles pulls through with the goods, Alex Song joins Birmingham on loan, from the mouth of Harry Redknapp himself.
22:38 BST Magnusson to Rostov might not be done yet? The RFPL director Viktor Pyshkin confirms Rostov have lodged a request for checks on a player they wanted to register in time. This could yet well happen.
22:34 BST Is Alex Song to Birmingham back on? Loan move now doing the rounds…
22:17 BST Rostov have told their fans to go to bed. Looks like none of their defensive transfers could happen before the deadline.
22:13 BST Did Rostov have time to register Hordur Magnusson? Tass reporter Max Allanazarov thinks that the deal may not have made it over the line…
22:05 BST So, here we are at 5 mins after the transfer window has closed, and a new name has been linked to Rostov. After Poungouras (PAOK) and Magnusson (Bristol City) were rumoured, another defender, Marko Leskovic of Dinamo Zagreb could be in the mix. Whether any of these got over the line remains to be seen.
22:02 BST And here is our first post window news – Igor Udaliy has joined Orenburg from Anzhi. He had only joined Anzhi earlier this summer.
22:01 BST The window may have closed, but I'll be around for another hour at least, as the last deals for Russian clubs trickle in. Obviously over the next 2-3 hours, European clubs could still purchase players from Russia, and that certainly looks like it will be the case with Carlos Zambrano and Sergio Sanchez at least.
22:00 BST  THE RUSSIAN TRANSFER WINDOW HAS OFFICIALLY CLOSED!
21:50 BST Toloi update! The RFPL have confirmed that the squad listing containing Rafael Toloi in their mobile app is false. They clarify that any official information will appear on RFPL.org, and that the app is run by a 3rd party, meaning likely an employee trolling all Spartak fans.
21:42 BST Seems like it's quieting down. Still waiting for Toloi to Spartak, Rostov to pick up two defenders, Amkar to sign a striker and SKA to sign a 2nd player tonight. Not to mention, Zenit working on Lucas Boye still.
21:35 BST OFFICIAL! Alexey Ionov has signed for Rostov on a 3 year contract, with the option for a further year.
21:30 BST Rostov have registered Alexey Ionov on the RFPL website, he will wear the number 12 shirt. Awaiting official confirmation.
21:21 BST The Daily Mirror are now confirming what Thomas Giles told us earlier, that Birmingham have pulled out of a deal to sign Alex Song from Rubin Kazan due to concerns about his fitness.
21:12 BST Anzhi have now confirmed the signing of Miral Samardzic, the Slovenian international has signed a two year contract in Makachkala.
21:09 BST Rafael Toloi update! He has now appeared on the Spartak Moscow squad list on the official RFPL website, looks like a done deal!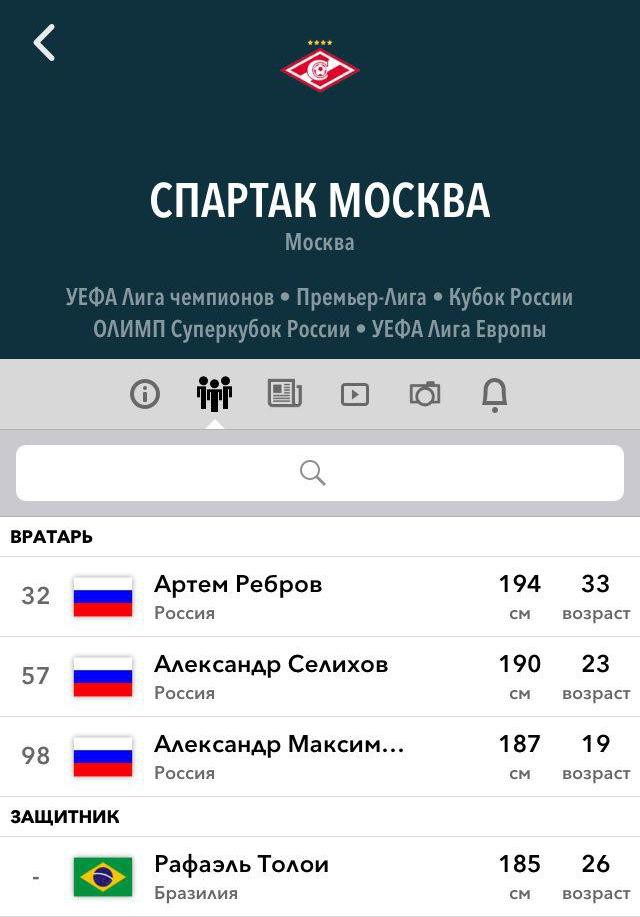 21:02 BST One hour klaxon!!! And with that klaxon comes a potential big move! Earlier on, Squawka tweeted that Spartak had signed Rafael Toloi from Atalanta, now, Spartak fan club Fratria quote sources close to the club saying that Toloi will indeed sign for Spartak tonight.
20:55 BST We had news earlier about Bristol City defender Hordur Magnusson joining Rostov. The latest details are that Rostov will sign Magnusson on loan with an option to buy.
20:51 BST Earlier on, we mentioned that Zenit might not be done tonight. As RussianFootballNews understands, they are still working on a deal to sign Torino striker Lucas Boye, but it's looking unlikely.
20:50 BST Here's one that could have been, and it's right out of left field! Denis Glushakov almost joined Rubin from Spartak this summer. He could not agree a new contract with Spartak and having agreed to join Rubin, the transfer collapsed when Spartak asked for Elmir Nabiullin and Magomed Ozdoev in return. This all courtesy of Sport BO.
20:43 BST Our resident Birmingham fan Thomas Giles gives us this update – Alex Song to Birmingham potentially dead in the water.
20:42 BST Oh Zenit you teases. Looks like they might not be done just yet…!
20:35 BST Well, we have just passed the 90 minute marker. The transfer window closes at midnight Moscow time, which is 10pm BST. We are waiting for Rostov to potentially sign three players, SKA to sign one, Anzhi to add one more, Amkar to add one more and Rubin to lose at least 3 players.
20:30 BST A number of clubs have declared themselves done for the day. Ufa, Krasnodar and now CSKA Moscow have said they don't plan on any more deals. Zenit had also been rumoured to be done, but there are some whispers of a potential late move.
20:24 BST Anzhi are back in action – they have completed the signing of Slovenian international defender Miral Samardžić. The deal is not official yet but he has been registered on the RFPL website. Awaiting confirmation.
20:20 BST Rubin are clearing the wage budget further tonight, with Spanish defender Sergio Sanchez nearing a transfer to Espanyol, following Zambrano and Song out of the club. Having signed Cesar Navas and Reza Shekari today, they've been one of the more active Russian sides.
20:18 BST PAOK are strangely entwined in Russian transfers today. Carlos Zambrano is set to join them on loan tonight from Rubin, and they signed ex-Zenit midfielder Mauricio earlier on. On the flipside, we now have learned that Poungouras could be on his way to Rostov, while young Russian winger Alexandr Bataev is set to join Anzhi.
20:16 BST The rumours from earlier today have come true, as SKA Khabarovsk confirm the loan signing of Pavel Karasev from Anzhi. He made the opposite transfer earlier this summer.
20:11 BST Staying with Rostov, they are looking very likley now to sign Alexey Ionov, who Dinamo Moscow have confirmed has parted with with the club by mutual consent.
20:07 BST Evening all! I will start off by bringing you some breaking news. Rostov are looking to sign two defenders to replace Miha Mevlja, who joined Zenit earlier today. Sport-Express say these players are Achilleas Poungouras  (PAOK) and Hordur Magnusson (Bristol City).
20:03 BST  Thanks for joining me on this LIVE blog, but it's time to hand over to our resident transfer guru David Sansun. Trust me, your in good hands…
19:52 BST  One player not on the move is Jack Wilshere, who the ever-reliable Daily Star in England claimed had been scouted by Zenit, only for the club themselves to rubbish the reports. While we're on the subject, Zenit's social media team are generally considered to be the best in the RFPL – this today poked fun at the influx of Argentines in St Petersburg…
19:47 BST  RFN BINGO – Personally I think the most scandalous piece of business so ar this window has been Anzhi's decision to allow Khasan Mamtov (ding ding ding) to leave permanently to join Orenburg in the FNL – then again that's Vadim Skripchenko for you… I'm sorry, what was that about us being objective?…
19:42 BST  Our man Danny Armstrong is picking up reports from Turkey that Besiktas are after Fedor Smolov – will he go? Would Turkey be a suitable move for him? Really I think he ought to wait till he has received his RFN 2016 Player of the Year award before leaving…
19:37 BST  DONE DEAL – Amkar have re-signed Dmitry Belorukov to help plug their defence. The 34-year-old floppy-haired centre-back spent last season at Dinamo Moscow.
19:33 BST  Vasiliy Konov over at R-Sport teased us earlier with a claim that CSKA Moscow will make some "interesting but surprising" loan moves – outlandish whispers including that Fedor Smolov was one of them – but one move that has definitely gone through is the captain of the youth team Mutalip Alibekov. Viktor Goncharenko was asked if the defender could replace error-prone Viktor Vasin, to which he replied "Are you his relative?" – you'd think he'd take the depletion of his squad more seriously…
19:22 BST  Time for a bit of good old-fashioned gossip methinks – one club likely to have some more activity before the day is done is Rubin Kazan. Carlos Zambrano is reportedly on his way to PAOK to join Mauricio, while there was even a report linking Alex Song to our very own Thomas Giles' Birmingham City – not sure there's much in that latter story, given Song's reputed €70k-a-week wages… and the fact that it was the Daily Mail reporting it.
19:16 BST  DONE DEAL – Ufa have signed Vero Salatic from FC Sion in Switzerland, who have Anton Mitryushkin among their curent squad. The Swiss-Serbian midfielder arrives on a free transfer.
19:12 BST  DONE DEAL – We mentioned a few moments ago about Amkar – well they have wrapped up a very interesting loan deal for Iranian midfielder Saeed Ezzatolahi, who had a decent spell at Anzhi earlier this year. Speaking of young Iranians, Rubin have signed Reza Shekari, who joins compatriot Sardar Azmoun in Kazan.
19:07 BST  Are you ready for an RFN exclusive?… Sources close to former Ajax midfielder Eyong Enoh have told us Arsenal Tula are closing in on the Cameroonian, who last represented Standard Liege in Belgium. Watch this space…
19:02 BST  

DONE DEAL

– 
Heading down the league a little, and
Amkar
have sold
Roland Gigolaev
to
Akhmat Grozny
– as if they needed any more obstacles to overcome. To be fair, after an utterly dreadful opening to the season, they have only lost once in their last four, and they are rumoured to be after
Ongjen Ozegovic
having already sealed a deal for 6 foot 6 Montenegrin striker
Drago Milovic
.
18:58 BST  Zenit's former midfielder Mauricio has joined PAOK Salonika in Greece today, after being released earlier this summer in July. He never established himself as a regular, and he was also joined out the door by Javi Garcia,  once signed for Manchester City for €20m, for a measly one tenth of that fee to Real Betis.
18:47 BST  Two major names who are NOT moving this window are Zenit striker Artem Dzyuba and Krasnodar's incredible Fedor Smolov. Dzyuba had been linked with a move away after the arrival of Sebastian Driussi and renaissance of Alexander Kokorin, but Lokomotiv Moscow's tentative discussions apparently hit a stumbling block over wage demands. Smolov has been forever linked with a move to the Bundesliga and Turkey – Borussia Dortmund were the highest-profile name in the hunt, but have opted to bring in Andriy Yarmolenko.
18:44 BST  DONE DEAL – Kurban Berdyev is continuing his habit of getting the old gang back together by finally signing his old warhorse Cesar Navas – remember the Spaniard was on the verge of signing a few weeks ago, but he is now officially back at Rubin Kazan.
18:39 BST  DONE DEAL – That signing has been preceded by the departure of bearded comedian, ahem, I mean Portuguese international, Luis Neto who has joined Fenerbahce on loan. Apparently the Turkish outfit are struggling defensively with only two senior centre-backs available. So they will now still have just two…
18:34 BST  DONE DEAL – Zenit have been very active all through the transfer window bringing in half of Argentina, and have already wrapped up a deal for Rostov's Slovenian centre-back Miha Mevlja today. They also signed 18-year-old Latvian Vladislav Soloveichchi to play for Zenit-2 in the FNL.
18:28 BST  DONE DEAL – Spartak have belatedly dipped into the market for a striker, bringing in Pedro Rocha from Gremio for €12m. With Ze Luis, Luiz Adriano and now Rocha, will Ze Luis be on his way to Deportivo as some Spanish media have suggested?
18:21 BST  DONE DEAL – Apologies for the delay in getting started, but it was worth it – we open with a bombshell as Yoann Mollo has just been confirmed as a signing for Fulham! The French winger had endured a torrid time in St Petersburg, but he has got a huge break by moving permanently to London. Au revoir Yoann…
DONE DEALS
Miha Mevlja signs for Zenit – Zenit twitter – official
Pedro Rocha Gremio to Spartak – 12m euros – official
Vladislav Soloveichchi (Latvian 18-year-old midfielder) joined Zenit, will play for Zenit-2 (fc-zenit.ru)
Cesar Navas has been unveiled at Rubin – official
Ezatolahi to Amkar on loan – official
Mauricio ex Zenit to PAOK – official
Neto to Fenerbahce on loan – Zenit twitter
Akhmat sign Roland Gigolaev from Amkar Perm.
Rubin sign Reza Shekari from Zob Ahan
Vero Salatic joined Ufa from Sion
Spartak target Mbaye Niang signed for Torino – official
Author:
Andrew Flint
I moved out to Russia in 2010 to teach English because it sounded like fun, then I met and fell in love with FC Tyumen (and my wife!) and decided to stay. Surprisingly, I turned out to be the only English person remotely interested in a Siberian third-tier club, but then who wouldn't fall for a grizzly Georgian midget, a flying Brazilian and Tyumen's 93rd most influential figure…